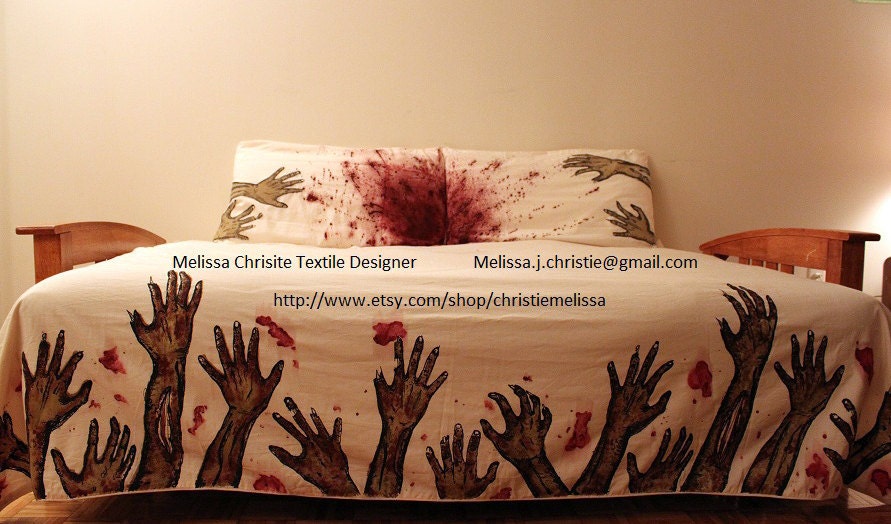 Do ever feel like you go to bed at an hour that is just far too reasonable? Is night after night of sound sleep thwarting your plans of becoming a raving insomniac?
Then the Never Sleep Alone Bed Set is the answer you've been waiting for! Artist Melissa Christie has put together a zombie-inspired bedding set that'll ensure you're way too frightened to ever actually use your bed.
And it can be yours for only $135 Canadian or $139 USD (since when is their ridiculous money worth more than ours? I think we need to invade Canada again.)
Don't you want one? C'mon, Patrick Bateman has a set. And he pulls tons of chicks. Of course he does a lot of crunches. I heard he can do a thousand now.
Source: Christie Melissa – Etsy
Embed